Professional Pest Control in Mercer, Ocean, Monmouth, Middlesex County, New Jersey
Fast, effective solutions for bed bugs, termites, fleas, rodents and more
There are many types of pests that can infest your home. Cowleys Pest Services has experience with virtually all of them. We have assembled detailed information for New Jersey homeowners and apartment dwellers on more than a dozen common pests. You may access this wealth of information by using the navigation bar on the left.
Some pests are merely nuisances while other can cause structural damage to your home or worse, transmit serious diseases to you or to family members. The good news is that Cowleys Pest Services can help to rid your home of most types of pests.
We work in Edison, Woodbridge, Lakewood, Trenton, Brick, Toms River, Old Bridge, Middletown, Princeton Junction, Piscataway and nearby in New Jersey. Contact us today to get started.
Customer Reviews
By Barbara K.
Egg Harbor Twp, NJ

"Worked with your sales rep and tech at another company"

By Barbara K.
Egg Harbor Twp, NJ

"previous experience with your sales rep and employees. The service call..."

By Barbara L.
Pennington, NJ

"The service person was polite and professional."

By Leslie M.
Cream Ridge, NJ

"Made an immediate appointment which I really needed."

By Richard C.
Barnegat, NJ

"We were impressed with the very professional and concerned attention we..."

By Gordon G.
Manahawkin, NJ

"I am happy with how my house was serviced for Carpenter Bees. I asked for..."

By Phillip D.
Vista Center, NJ

"Whole process, from initial phone call to completion was professional and..."

"Your technicians were professional. There are two more visits to come and..."

"Overall an excellent experience during a difficult time."

By Rich G.
Lanoka Harbor, NJ

"Did a google search for pest control and yours was the first that came up..."

By David D.
Monroe Township, NJ

"I had either the beginning or a remnant of a hornets nest. I did not want..."

By JOSEPH V.
TOMS RIVER, NJ

"PLEASE USE ME AS A REFERENCE SOURCE AT ANY TIME!!"

By Judy C.
Toms River, NJ

"Pleasant, courteous and prompt service with top notch results"

By Carolyn O.
Toms River, NJ

"Your service persons were very polite and professional."

By Katherine F.
Toms River, NJ

"Tom was very professional and explained everything verbally and by showing..."

"AMAZING!! very Professional right from the first phone call .. Dawn got me..."

By Heather G.
Manalapan, NJ

"We had a great experience with Cowley's. We noticed an improvement very..."

"I need to get the carpenter ants out of my house!"

By Barbara C.
Freehold, NJ

"The representative examined the perimeter of the house and found where the..."

"New employee Jarred very professional extremely competent Very satisfied..."

"Give Rhett a raise he was thorough and didn't try to sell me anything I..."

"I have been using Cowley's for several years now and I have always been..."

By Kristina
Highland Park, NJ

"I was out of town in a panic about bugs, and Drew answered all my..."

By Mike B.
Seaside Park, NJ

"new company for me. You seem to take care of a lot of items. So far very..."

"your tech,I believe was Tom did a really great job in explaining what we..."

"I have only great things to say about Cowley's service technicians. They..."

"Hope the Cowley boys are doing well! The Tracey's send their regards!"

By Jill O.
Piscataway, NJ

"Your employee knew much about mice and where to put the traps but was not..."

By JOSEPH P.
PISCATAWAY, NJ

"Initial phone contact was fast & pleasant. Inspector seemed..."

By MaryBeth S.
Mantoloking, NJ 08378, NJ

"Jim was very thorough and a pleasure to work with."
Our "most wanted" list of pests we work to control includes: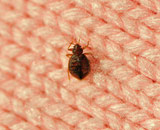 Bed bug treatment: Bedbugs populations are on the rise. Not known to transmit disease, bedbug bites cause itchy welts and allergic reactions in sensitive individuals. In addition, bedbugs are known to cause secondary skin infections, such as impetigo and ecthyma, emotional stress, and loss of wages. Infestations can be difficult to eliminate without professional help.
---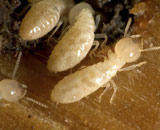 Termite control: Termites have been around for more than 200 million years. While we don't foresee changing that, we can keep them away from your home for as long as you own it. The treatments we offer include formulations that are low in toxicity for humans and pets but that quickly infect and destroy entire termite colonies.
---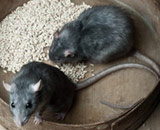 Rodent control: If you are experiencing signs of rodent activity, contact us immediately. Because of incredible reproduction rates (four to eight babies, five to ten times per year), the problem will only get worse -- fast. Rodents, including mice and rats, can transmit disease, contaminate foodstuffs, gnaw on electrical wires, and shred insulation.
---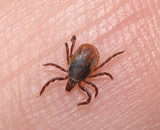 Tick control: Ticks are among the most worrisome of pests because they often go unnoticed, can be just as prevalent in your backyard as on a hiking trail, the seriousness of the diseases they transmit, and the difficulty of diagnosing and treating tick-borne diseases. We can help drastically reduce tick populations in your yard and suggest ways to discourage them from returning.
We can eliminate many other types of pests from your home
Serving residential and commercial customers in Edison, Woodbridge & nearby
The pest removal team at Cowleys Pest Services is devoted to your health, safety, and security. Our technicians are certified by the Department of Environmental Protection and are trained in the safest and most effective pest control methodologies on an ongoing basis. In addition, our exterminators undergo rigorous pre-employment screening, including background checks, drug testing, and driving history.
Call us or contact us online to schedule a pest inspection today! As one of the leading pest control companies in Mercer, Ocean, Monmouth, Middlesex County, we serve Woodbridge, Edison, Lakewood, Toms River, Brick, Trenton, Piscataway, Old Bridge, Middletown, Princeton Junction and the surrounding area.