Pest Control Service Plans

Residential Pest Control Service Plans
Our New Jersey residential pest control service plans are a blanket of protection from pest infestations that give you peace of mind. Ben Franklin famously said, "An ounce of prevention is worth a pound of cure." Franklin's sage advice holds true when it comes to Cowley's residential preventative pest control service plans. Proactively managing pest control today can save a lot of trouble tomorrow. Preemptive pest control can save your house from costly damages and protect your family from the risk of disease and the stress of unwanted pest invasions. Preventative plans avoid later emergencies where the damage is done and you are scrambling to fix it.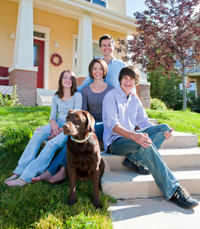 Now you can stop worrying about whether your home is being attacked by pests. With Cowleys Pest Services covering your back, you'll wind up saving money and, who knows? Maybe you'll even sleep better! We offer the most complete and affordable residential protection plans available. You chose the level of protection that you want. Once your pest problem becomes our pest problem, there's no more problem. Cowley's gets the pest removal job done.
Cowleys Pest Services offers Silver, Gold, Platinum and Green Residential Service Plans are designed to meet the needs of homeowners. Each plan includes 3 proactive perimeter treatments in the Spring, Summer, and Fall, indoor treatments as needed and unlimited service calls during your covered plan period. Click on the right to see which plan meets your needs and contact us with any questions you may have.
Looking for a price? Get a no cost, no obligation free estimate.