Additional Cowleys Pest Services
With over 20 years in business, the pest removal experts at Cowleys Pest Services specialize in making homes safer from all sorts of pest infestations. In addition, Cowleys Pest Services uses its experience with pest control, damage repair, maintenance programs, and superior customer service to provide several related residential and commercial services. They include:
---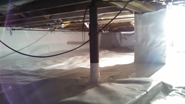 Crawl Space Encapsulation: We provide superior crawl space encapsulation methods to help your home achieve increased energy efficiency, promote a healthy indoor environment, and prevent unwanted pest intrusion into the crawl space areas. Our patented products will help you turn your dark, dank, moldy crawl space into a bright, usable area for storage or other usages!
---
Thermal-Acoustical-Pest Control Insulation: We install the only pest control insulation that's certified by the EPA to control insects and to have earned the Energy Star label. Called cellulose, it is made from recycled paper and is treated to resist insects as well as fire. Cellulose insulation has excellent thermal resistance, stops air leaks, and reduces sound transmission. It is a superior choice to fiberglass insulation for most applications.
---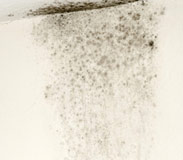 Mold Solutions by Cowleys: Homes with water or moisture issues often have mold issues. Mold breaks down building materials, literally eating your home from within. Unfortunately, that's not all. Mold spreads through airborne microscopic spores. Breathing in these particles can cause chronic respiratory problems and lung infections. If you see or smell mold or someone in your home has chronic respiratory problems, contact the Cowleys Mold Solutions team. After finding the underlying water or moisture problem, we'll kill the mold dead in its tracks. First, we apply a powerful anti-microbial solution that kills mold on contact. Then we treat the mold in a unique way, offering what no other mold removal service can offer. We apply a patented proprietary sealant that encapsulates the mold, destroying it at the cellular level. This sealant not only incapacitates today's mold but also prevents future mold regrowth. And if you have mold-triggering humidity problems in your basement or crawl space, a commercial no maintenance dehumidifier will keep your family healthy. Learn more about our mold removal services in New Jersey.
---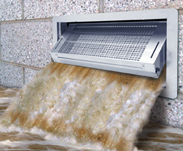 Flood Vents: During a storm surge, floodwaters can impose extreme loads against foundation walls. The force of floodwaters and waves can cause a foundation wall to cave in or collapse. Once this happens, the entire house is exposed to more severe damage. The most effective way to weaken this destructive force is to provide a path through foundation walls so that water pressure can equalize inside and outside the foundation. Smart Vent Flood Vents perform this task flawlessly. We offer flood vent installation for Mercer, Ocean, Monmouth, Middlesex County basements and crawl spaces.
---
Crawl Space & Basement Insulation: If your home has an insufficient barrier between your basement and crawl space, then you are probably paying too much for your heating and cooling costs and creating an uncomfortable living space for your family. With temperatures often dipping below freezing in New Jersey, it is important to make sure your home is properly insulated. At Cowleys Pest Services we avoid fiberglass insulation, as the batts absorb excess moisture and tend to fall out of place, attract mold, causes wood rot and loses R-value. We recommend a minimum R-19 insulation and trust JM ComfortTherm® as our go-to product for quality basement and crawl space insulation!
---
Looking for a price? Get a no cost, no obligation free estimate.